SUCCESSFUL ATHLETICS SEASON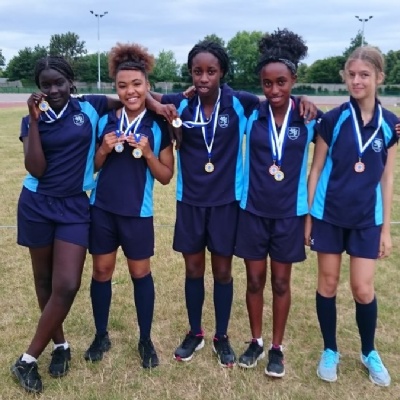 At the Reading Town Athletics Championships which took place on the 23rd of June, the U13 girls finished 7th and the U14 girls finished 4th. Both the U13 and th U14 Boys finished 3rd. Individual performances were fantastic with our students winning a total of 25 medals, ranging from gold to bronze. The outstanding performance was from Delsey who won three gold medals in the Shot Putt, 150m and the Boys' relay.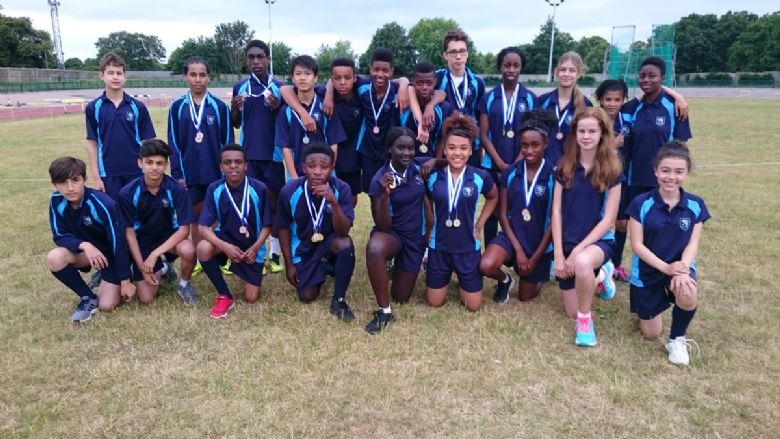 Four days later, on 27th June, our students competed again in the Reading and Wokingham District Athletics Championships. Our athletes did fantastically well again with the girls' and boys' teams both reaching the A final between the 6 top teams from 27. The girls finshed 6th and the boys finished 3rd; outstanding results indeed. Every athlete who took part represented MESiR brilliantly and we are very proud of what they have achieved in this, the school's first full athletics season. Delsey once again won a medal for the best performance in the Shot Putt and the Girls' Relay team also took home medals for the best performance in the relays. Well done Anjelina, Jessica, Miriam and Rodeasha!
We are delighted that Delsey, as Berkshire Schools' Shot Putt Champion, has been selected to represent Berkshire in the Southern Schools' Athletics Championships. Congratulations, Delsey!