Nepalese Assembly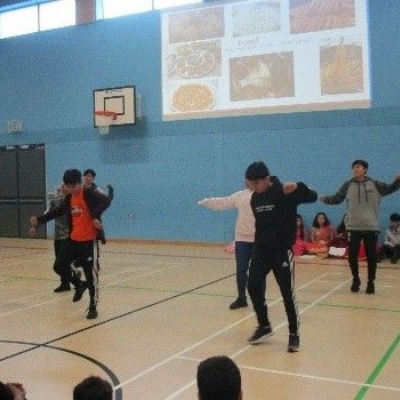 On Wednesday 14th March I had the great pleasure of seeing the fruition of weeks of rehearsal for a Nepalese Assembly.
Our Nepalese students had agreed to do a presentation on Nepal and the boys and girls set about preparing two dance performances and a presentation on the culture and history of their country of origin. Weeks of practice in the Main Hall followed, with many staff coming to tell me how impressed they were, not only by the dancing, but by the wonderful behaviour of the students too.
The grand performance was amazing. They looked fantastic in national dress and all the dedication paid off, the dances were flawless. I think everyone present learnt something and enjoyed their Nepalese experience. Well done to the year 9 and Year 8 students involved! You made us very proud!
Mrs K James